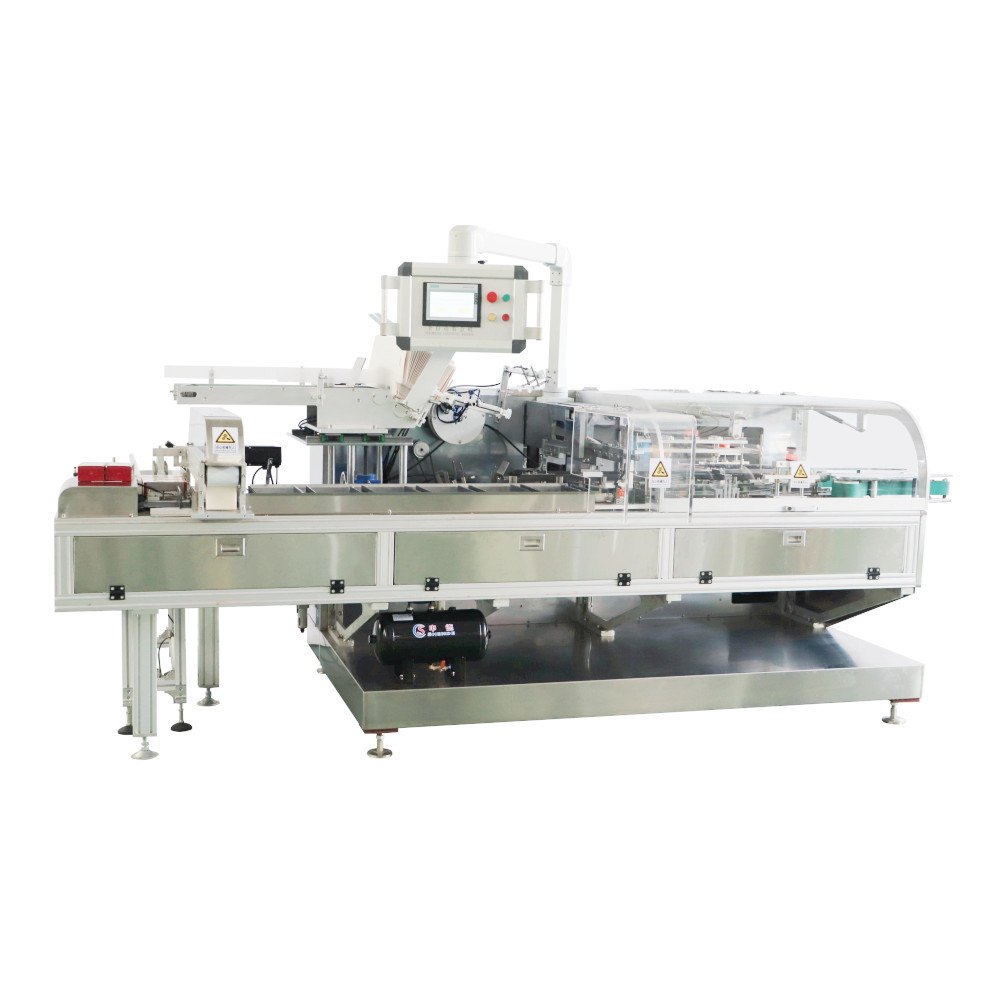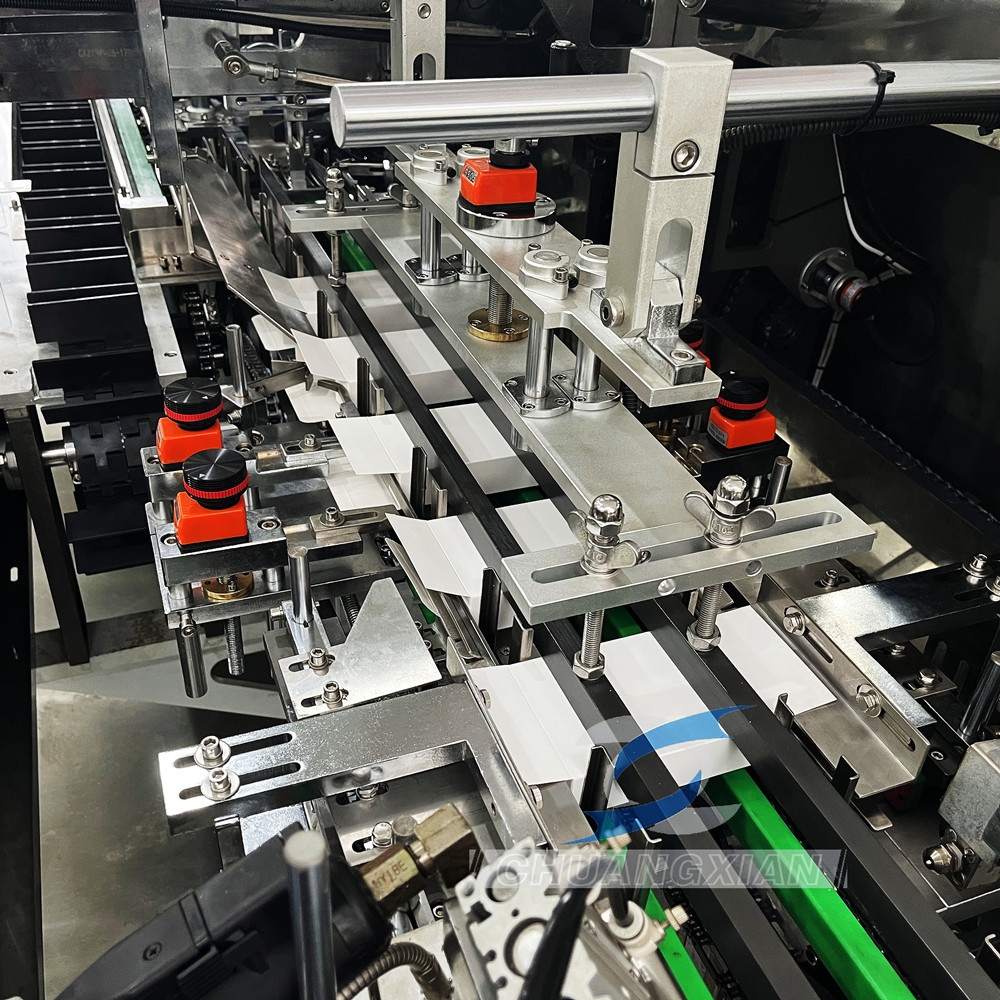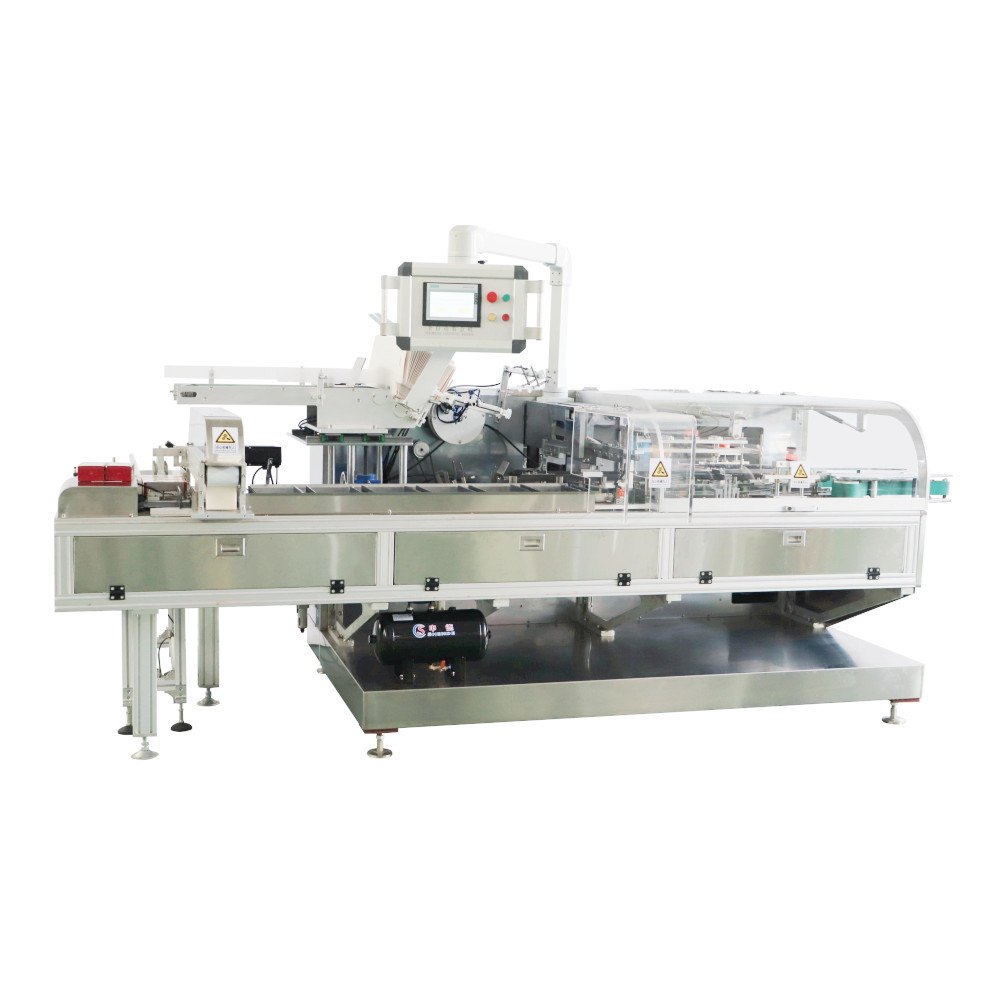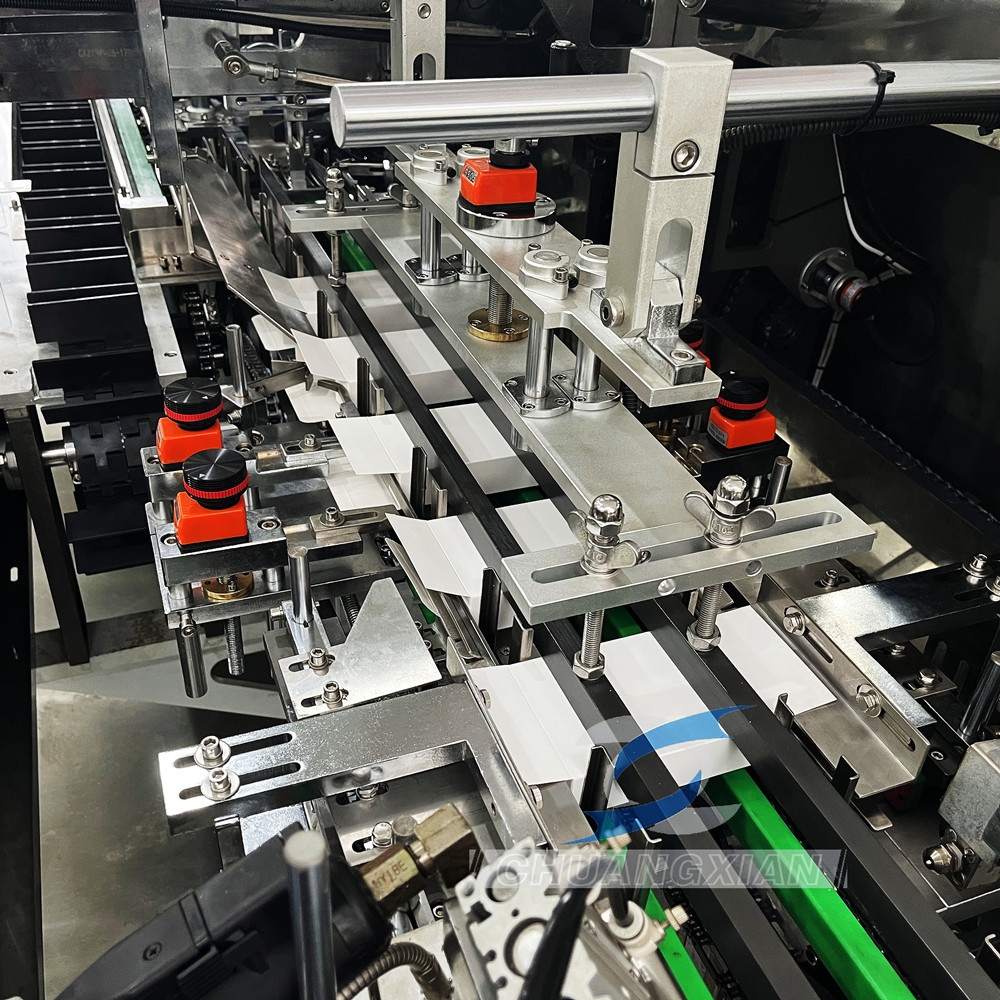 Automatic Horizontal Cartoning Machine for Combination of Tuck Closure and Hot Glue Closure
---
Chuangxian Machinery, the manufacturer of Cartoning machine in China for 13 years. The CXZ-120 automatic cartoner machine can handle combination of tuck-in and glue closure carton.The machine combines mechanical, electrical, light, and air design. The PLC control system and HMI manage the main controls because the machine is fully automated. The intermittent motion cartoning machine is perfect for the highly productive, dependable packaging of a variety of products, including food, cosmetics, household, stationery, toys, electronics, pharma, hardware, and crafts. About 60 boxes may be processed each minute.
Automatic cartoning machine
cartoning machine
carton packing machine
Automatic Horizontal Cartoning Machine for Combination of Tuck Closure and Hot Glue Closure
---
Chuangxian CXZ-120 operator-friendly side load automatic cartoner machine can handle the most difficult packaging and cartoning applications. Our packaging expertise and modular design approach deliver tested solutions for the majority of packaging and cartoning applications. We are familiar with nearly every carton style on the market, allowing us to design and build dependable cartoning equipment that offers flexibility, quick changeover, and superior product handling.
Advantages
High flexibility

Short setup times

Small footprint

User friendly
Available closure techniques
Tuck in closure

Hot glue closure

Combination of tuck closure and hot glue closure (e.g. fourth flap)

Crash lock
The Main Technical Parameters
Machine Type
CXZ-120

Packing Speed

60-80 cartons/min

carton

Material Requirements

250-350g/m² pre-folded with deep indentations

Size range

(60-300) x (15-280) x (20-85)mm(L xWx H)

Types of closure

Tuck-in and hot-melt glue

Compressed air

Work pressure

≥0.6Mpa

Air consumption

20m3/h

Power

AC220V/380V 50Hz

Total Power

1.5KW

Dimensions

4000 x 1600x 1800mm(L x W x H)

Weight

1500kg
Cartoner machine packing process
Cartoning machines, also known as cartoners, are carton packaging machines that open, close, and fill sealed cartons. In essence, they take a flat carton (known as a blank), form it into a rectangular shape, push the product into the carton (or fill it horizontally), and close the carton with end flaps or a fold-over lid. Semi-automatic and fully automatic carton box packing machines are available.
Applications
Chuangxian CXZ-120 intermittent motion cartoning machine is ideal for highly productive, dependable packaging of a wide range of products such as food, cosmetics, daily necessities, stationery, toys, electronic products, medical supplies, hardware, crafts, and so on. Custom designed solutions can be added to suit your product requirements whether you manufacture cereal, snacks, writing instruments, frozen foods, long goods pasta, other food pack or collated products, or whether your products come in a bag, tray, pouch, can, or bottle.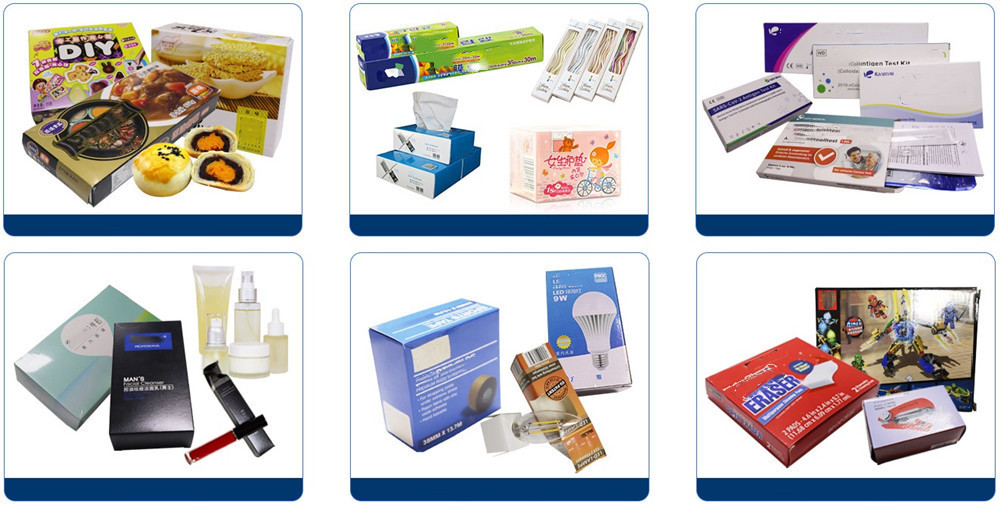 Customize Solution
Chuangxian can create custom auto box cartoning units to meet your specific business requirements. Some of the equipment that can be built into include automatic product feeding, glue sprayer, labeling machine, leaflet folder, and check weigher. They can also use date coding techniques like laser coding, embossing, and inkjet. More features can be customized or added based on your production requirements.